This months hottie of the month is brought to you by myself after much deliberation with RPS Camille Washington was unanimous choice for February Hottie Of The Month.
The black and Mexican former student at Colorado State University and University of Colorado at Denver has the BRAINS & BEAUTY and had to be the only choice for Februarys hottie of the month.
Support the super hot caliente Camille Washington and everyone at RPS hoping to see her in the future whether it be on our TV screens or on the cover of our magazines.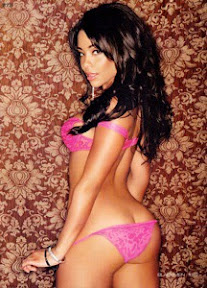 Camille Washington February Hottie Of The Month follow her on twitter @TheReal_Camille
- A RPSbiz blog posted by NanaDaKingpin -